Take Care of Ice Dams and Stop Winter Water Damage!
12/28/2020 (Permalink)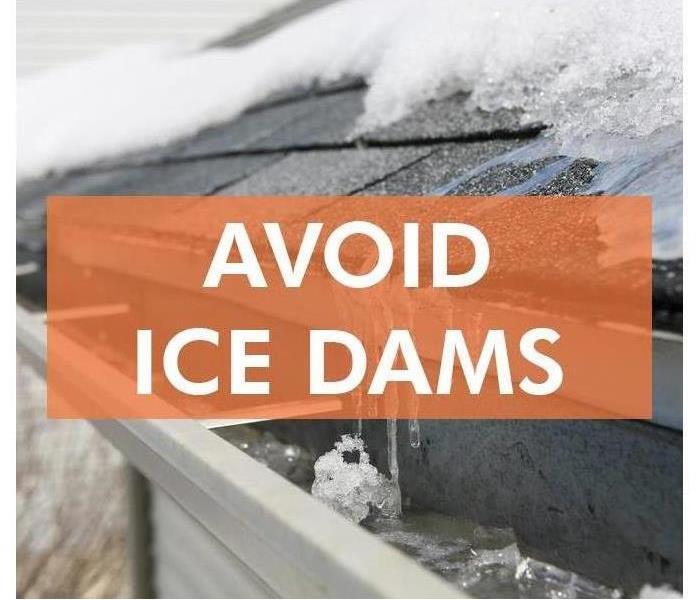 Ice dams are built up walls of ice that normally form when snow is beginning to melt and is then refrozen. These walls have the possibility to form in a way that makes them direct the flow of other melting snow into places where it can cause damage, under the shingles on your roof for instance. These large walls of ice are something to be on the lookout for, taking note of where the sun tends to hit your roof is step one of the process. If you notice that the lower areas of a specific part of your roof don't receive much sunlight that means that it is prime ice dam forming territory. If your roof has any areas like this then it is only a matter of time before water makes its way in and causes damage to your home.
There are ways to prevent this though. Get heating cables and running them along the opposite side of any problem locations, throughout your attic. This will keep the areas where pooling and ice forming to a much smaller degree. Instead of gradually building in size it will be able to now properly drain out of your gutters.
The forming of ice dams also tends to mean that the attic of your home is not keeping the heat where it needs to be. This can be fixed by having professionals come in, take note of the area, and installing more insulation where needed to help lock in the heat your house is already producing. This is a natural way to combat ice damming, as the increase in average temperature in the attic can be the one thing that is preventing any water from icing over.
Stay safe this winter season, and if you intend on directly dealing with any problems you or your family are facing be sure to be careful. Many instances of people getting hurt while they are attempting to help themselves or their family are due to negligence.